SALI GIMNASTYCZNYCH   

|

   BOISK ZEWNĘTRZNYCH   

|

   PLACÓW ZABAW   

| 

 SIŁOWNI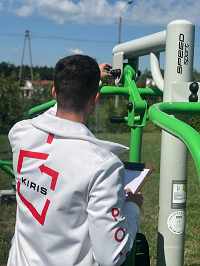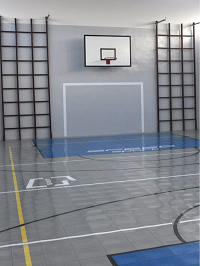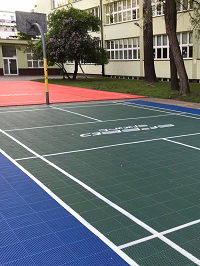 ZADBAJ O BEZPIECZEŃSTWO DZIECI PRZED POWROTEM DO SZKÓŁ
Wykorzystaj wakacyjną przerwę i zleć wykonanie przeglądów
Ekspertom z Krajowego Instytutu Rozwoju Infrastruktury Sportowej.
DLACZEGO TO WAŻNE?
Brak właściwego nadzoru  jest często przyczyną wypadków.
Do obowiązków właściciela infrastruktury sportowej należy zadbanie o przeprowadzanie przeglądów przez osoby kompetentne i dokonywanie na bieżąco stosownych napraw.
Systematyczna konserwacja, sprawdzanie stanu technicznego znacznie przedłuża żywotność wyposażenia obiektów sportowych oraz zapewnia bezpieczeństwo dzieci.
ILE TO KOSZTUJE?
CENA PRZEGLĄDU OD:
149 zł brutto/za sztukę powyżej 60 lokalizacji
Po przeglądzie zostanie sporządzony protokół wraz
z dokumentacją zdjęciową na płycie CD.
KONTAKT:
W przypadku zainteresowania prosimy o wypełnienie formularza zgłoszeniowego.
W Formularzu Zgłoszeniowym znajdują się ceny dla mniejszej ilości lokalizacji.
Wszelkie pytania prosimy kierować na adres mailowy:
placezabaw@kiris.pl